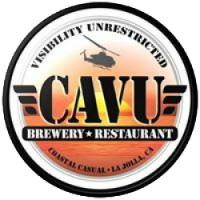 CAVU Brewery
& Restaurant
The Art of Brewing and Cooking
We Craft The Finest Beers and Create The Tastiest Dishes In La Jolla
HOURS: Mon Closed | Tues-Wed 3-9pm | Thurs 11am-10pm | Fri-Sat 11am-11pm | Sun 11am-9pm
SPECIAL OFFER: TAKE FLIGHT &

SAVE

$15

Our master brewer brews many choice beers. And sometimes you want to give a new beer a try but you're not sure that you are going to like it. Hence... the "beer flight" which is even more appropriate for CAVU.

Well, for a limited time, you can save 50% and get a free CAVU pint glass. Just take action below!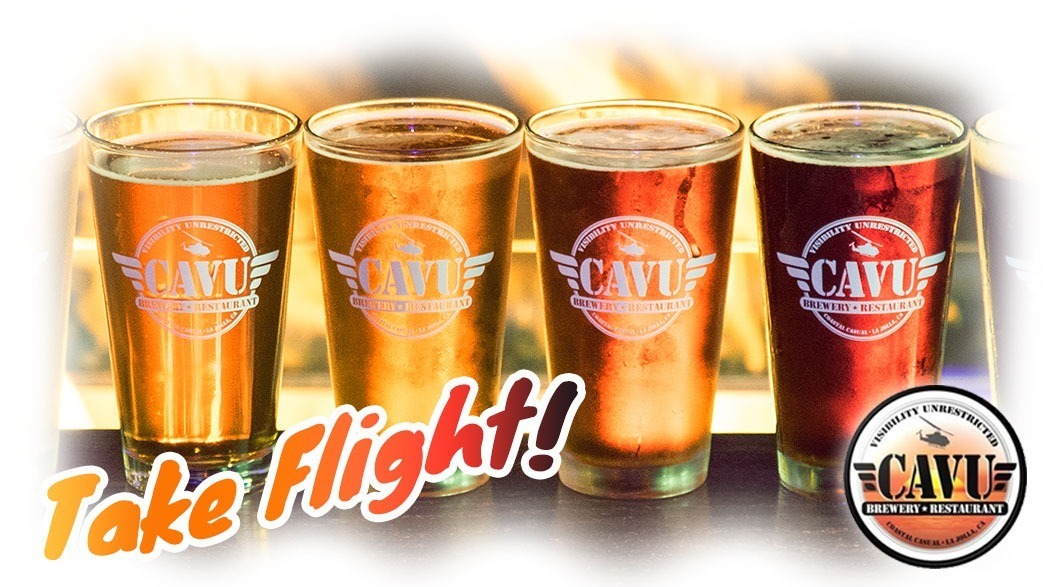 This is a custom HTML / JavaScript Element
In order To See Your Custom HTML/JavaScript Code in Action You Must Click On The Preview Page Button, Your Code is NOT going to be active in the edit mode
To make a reservation, call
(619) 202-4152 or...
CAVU's Three "Food-Ds"...
DELICIOUS.
DELECTABLE.
DELIGHTFUL.
After we pour you an ice-cold pint of beer, let CAVU take you on a culinary journey. From our delicious appetizers like our Garlic Panko Calamari, Sweet Chile Wings, and Lump Blue Crabcakes to our delectable entrees like our Drunken Mussels, Black's Beach Burger, and Ribeye Steak, you'll discover that everything our chef creates is a pure delight for your taste buds.
To make a reservation, call
(619) 202-4152 or...
THE CAVU MENU
Our mission: Use only the highest quality, natural, non-GMO, and fresh ingredients. We proudly feature the finest beef, chicken and seafood in San Diego County. And our fresh breads are baked daily by one of San Diego's finest bakery... Sadie Rose Bakery.
CHEF'S CHOICE
GARLIC PANKO CALAMARI ~ 13
Strips of calamari steak, lightly breaded in panko bread crumbs then flash fried golden brown. Served with Aioli & sweet chili dipping sauces!
SWEET CHILI WINGS ~ 14
Fresh jumbo drumettes and flats, charbroiled then marinated in our sweet chili sauce. Served with carrot and celery sticks and ranch dressing. A unique wing experience.
LUMP BLUE CRABCAKES ~ 16
We make our crab cakes daily using wild caught jumbo lump crab meat. Pan seared, served with fresh fennel salad, citrus and our lime cilantro ginger aioli.
CHARCUTERIE (Serves 2) ~ 32
Prosciutto, salami and chorizo. Aged cheddar, brie, humbolt fog and manchego cheese. Dried fruits, Spanish and Italian olives. Served with French baguette.
BRUSCHETTA CLASSICO ~ 12
Garlic crostini topped with heirloom tomatoes, fresh mozzarella, basil oil & finished with balsamic glace.
OLD WORLD HUMMUS ~ 11
With tahini, fresh lemon juice, garlic and Spanish extra virgin olive oil. Served with herb naan bread and cucumber wedges.
GARLICKY FRIES ~ 6
We use skin on natural fries. Hot & crispy golden then tossed with fresh garlic, herbs & spices.
SEASONAL VEGGIE PLATE ~ 14
Grilled seasonal vegetables. Ask your server for details.
SWEET CHILI CHICKEN FLAT BREAD ~ 14
Sweet chili chicken, 5 cheese blend, topped with fresh carrots, cherry heirloom tomatoes, red onions, cucumbers and cilantro.
SPICY CHICKEN FLATBREAD ~ 14
Spicy chicken, tomatoes, onions, gorgonzola cheese, shredded carrots and cilantro.
HAND CRAFTED PEPPERONI FLAT BREAD ~ 12
Roasted garlic tandoori naan flat bread, pomodoro sauce, five cheese blend, pepperoni and basil oil.
BURGERS & MAINS


All burgers served on our Pretzel Bun. Served with French fries, green leaf lettuce, red onion and tomatoes.
BLACKS BEACH BURGER ~ 14
Fresh American Wagyu burger. Flame grilled and served on a pretzel bun.​
CHEF'S CHOICE
CAVU BURGER ~ 18
Fresh American Wagyu burger topped with thick bacon jam, sautéed mushroom, pepper jack cheese, onion rings and chipotle mayo. The ultimate burger experience!
NATURAL TURKEY BURGER ~ 15
Made with a harmony of white & dark turkey. Grilled to perfection, topped with smoked bell peppers, sautéed mushrooms, Swiss cheese and baby arugula. Served with chipotle mayo.
FISH AND CHIPS ~ 13
Ocean cod filets in our beer batter made. Served with French fries, tartar sauce, lemons and slaw.​
DRUNKEN MUSSELS ~ 18
½ lb of mussels simmered in our house Mexican Lager, garlic, shallots, and lime juice accompained with spinach chorizo, cherry heirloom tomatoes, purple kale and a fennel salad.
SALMON ~ 19
Salmon served with Yukon rosemary roasted potatoes, grilled asparagus and a pan lemon butter sauce.
FETTUCCINE POMORDORO ~ 14
Fettuccine tossed with cherry tomato, fresh oregano, fresh basil, crushed red pepper, pomodoro sauce & smoked peppers. Finished with shaved Pecorino Romano cheese
CHEF'S CHOICE
SHORT RIBS ~ 24
Savory beef short ribs, demi-glace, carrot puree, purple kale and confit potato.
STEAK FRITTES ~ 18
We feature a flat-iron steak which boasts great tenderness and flavor. Sliced and served with chimichurri on the side, topped with a demi sauce.
RIBEYE STEAK ~ 32
One of the most desired cuts! Our marbled 14 oz. Ribeye is seared to perfection. Served with asparagus, garlic mashed potatoes and our fresh bread basket.
SANDWICHES
All Sandwhiches served with French Fries, green leaf, dill pickle plank and red onion.
BLTA ~ 12
Thick Applewood smoked bacon, butter lettuce, tomatoes & avocado. Served on our fresh rosemary sage bread.
MUSHROOM SANDWICH ~ 14
Mix of seasonal mushroom on sage & rosemary bread with melted Swiss cheese and sherry cream. Served with house salad.
LA JOLLA CHICKEN SANDWICH ~ 15
Charbroiled Chicken breast, Pretzel bun, ranch dressing, fresh avocado, pepper jack cheese & chipotle aioli.
MARINE STREET CHOWDER ~ 12
Classic New England style clam chowder made with Applewood bacon, sea clams, red potatoes, carrots, celery, onions and fresh herbs.
SEASONAL SOUP
Ask server for details.
CAESAR HEARTS OF ROMAINE ~ 10
Artesian Romaine Heart, cherry heirloom tomatoes, shaved Pecorino Romano, white anchovy filet, burnt lemon. Drizzled with Caesar dressing.
BABY SPINACH AND KALE ~ 8
Red onion, blue cheese, carrots, cherry heirloom tomatoes, citrus, candied pecans. Tossed in Green Goddess dressing.
HOUSE SALAD ~ 6
Baby greens, carrots, cucumbers, apples, cherry heirloom tomatoes, mushrooms, almonds tossed in our honey/lemon vinaigrette.
To make a reservation, call
(619) 202-4152 or...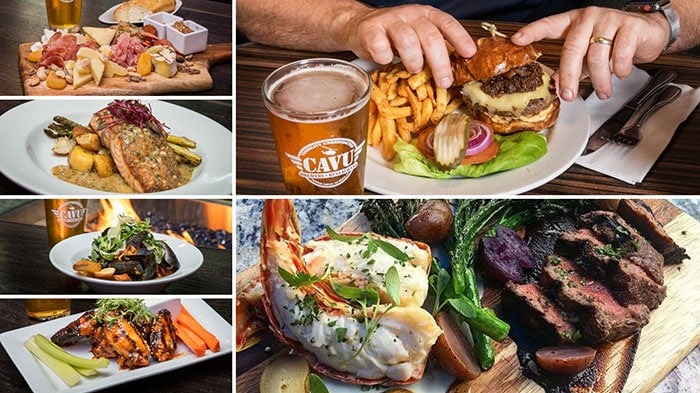 We take great pride in creating and serving delicious, delectable, and delightful dishes... Our "Food-Ds".

Whether you want something light before a day down at the beach or something hearty to eat while watching the big game, CAVU has you covered.

We bring you the best of San Diego produce, meats and breads so that you have a wonderful gastronomic experience.
To make a reservation, call
(619) 202-4152 or...
WHAT OUR CUSTOMERS SAY ABOUT US
Don't just take our word for it that we have tasty beers, delicious dishes, and welcoming staff. Discover what others have said about us.

ED B
.
If you need a place for a group event, CAVU is a great place. I'm the president of the USC Alumni Club of San Diego County and we host a lot of events here including our game viewing parties. Dan and his staff do an amazing job. And the beer and food is top notch.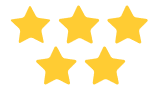 KERRIE C.
CAVU is not only an amazing place for dinner but also a friendly social gathering. We have had some great times here! The food is extraordinary, service is great, wine is good, and the atmosphere is inviting.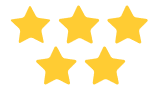 MARVIN M.
Came here during work lunch and had the CAVU Burger. It was one of the juiciest burgers I've had in a while. The Wagyu beef patty with the bacon jam was spot on. Very good and very filling. I couldn't finish the side of fries. Also, had the guava beer which paired nicely with the burger.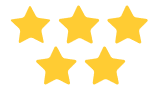 To make a reservation, call
(619) 202-4152 or...
FRIENDY STAFF
Our entire staff both in the front of the house and in the kitchen are dedicated to assuring that you have a best possible experience. From helping you choose the right beer for your tastes to selecting one of our fabulous dishes, we're happy help.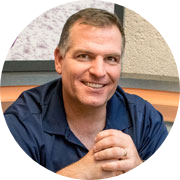 DAN GOMES
OWNER
Dan truly wants everyone that comes through CAVU's doors to enjoy themselves thoroughly. And as a former Marine Corp helo pilot, Dan has a special love for service members.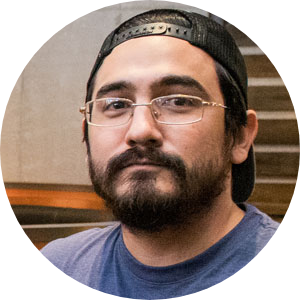 ANDREW TSO
HEAD BREWER
Andrew is passionate about brewing craft beer and strives to perfect his craft. He has brewed award winning beer on the east coast and has brought his skills to La Jolla.
To make a reservation, call
(619) 202-4152 or...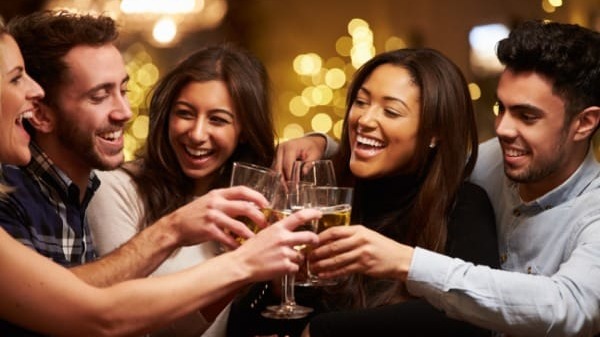 LET CAVU HELP YOU HOST YOUR SPECIAL EVENT
Whether hosting a small draft party or a huge reunion, no matter the size, CAVU will make your event memorable.

With our expertise, we can create special food and beer menu for your event. Plus we can help spice it up.
This is a custom HTML / JavaScript Element
In order To See Your Custom HTML/JavaScript Code in Action You Must Click On The Preview Page Button, Your Code is NOT going to be active in the edit mode
WE ARE CAVU. ARE YOU?
CAVU is an acronym used in aviation circles meaning "Ceiling and Visibility Unrestricted". Commonly used by pilots as slang to describe, the Perfect Day. San Diego is full of Perfect Days and is truly CAVU.
CAVU is also a state of mind and spirit; it's your perfect day whether that is a destination or an activity. When you are CAVU in mind and spirit, you are enjoying the best life has to offer.
We embrace an attitude and lifestyle unique to San Diego – "Coastal Casual". We work hard and play hard yet we still know how to relax and enjoy life. We enjoy everything our community has to offer, especially our craft beer.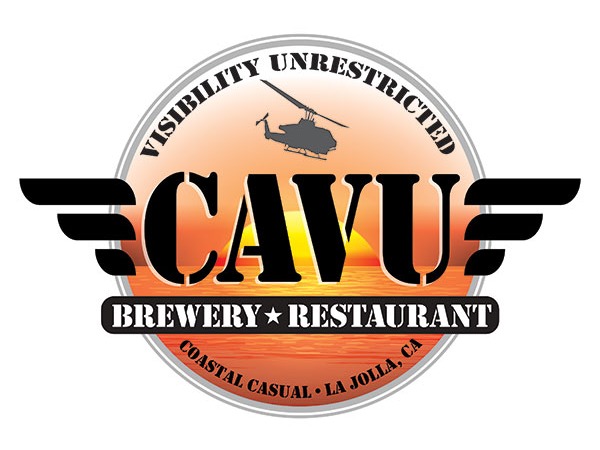 To make a reservation, call
(619) 202-4152 or...
THANK

YOU
FOR YOUR SERVICE
Everyone at CAVU loves and respects our military and first responders. You put your lives at risk to benefit everyone and we truly appreciate that sacrifice.

And we'd like to help you out a little by giving you and your family 10% off. This offer is open to all branches of the military, police, firefighters, and EMTs.

Thank you once again!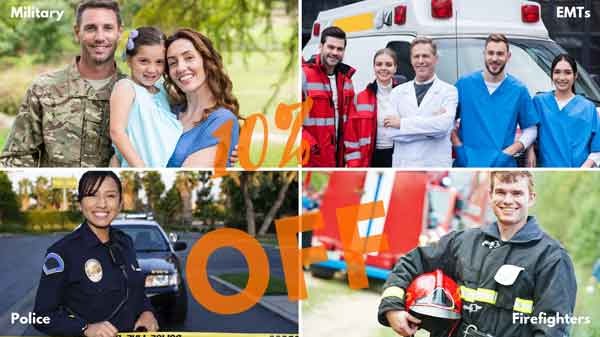 You're completely welcome to just drop by anytime... Reservations are not required. However, if you'd like to be certain a table will be available for you or you have a large party, feel free to book a reservation by clicking the button below or by calling (619) 202-4152.